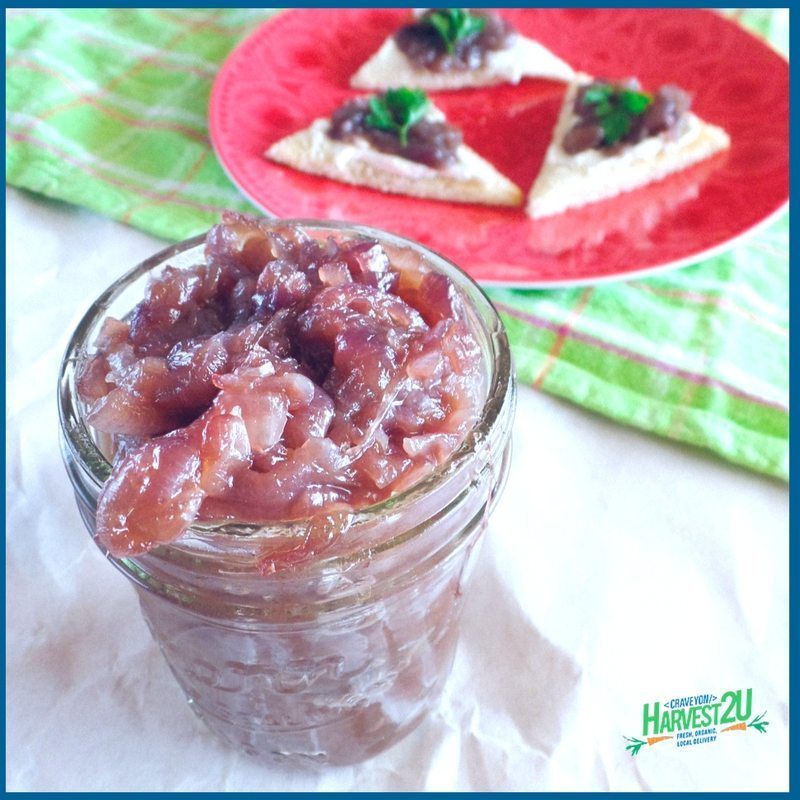 Red Onion Jam – For Sandwiches, Burgers & Hot Dogs
If you like caramelized onions, you are going to love this Red Onion Jam condiment. It is delicious on sandwiches, burgers, and hot dogs. Need a quick and easy appetizer? Slice some baguettes thinly top with some brie and a dollop of Red Onion Jam.
Health Benefits of Homemade Jams
Jam has many of the health benefits of fruit, most notably, heart-healthy, cancer-fighting antioxidant power. It can help reduce the risk of developing various cancers, particularly mouth, stomach, and colon-rectum cancer.
Unlike margarine, butter, cheese, and Nutella, jams don't add to the cholesterol and fat content of your body. Healthy jam supports healthy weight when following suggested serving sizes.
All fruit contains a substance called Pectin. During the process of heating, when making jams, this substance gets modified. The modified pectin can help reduce your chance of developing cancer, as well as: Improve the health of hair, skin, and fingernails, decrease bone loss, and diverticulitis.
Jams are rich in sugar and a great source of Fiber and Energy. They restrain hunger, helping us to eat less. By doing so, they also reduce the risk of developing type 2 diabetes.
Red Onion Jam Ingredients
2-3 large red onions
1 tablespoon olive oil
1/3 cup organic brown sugar
1 bay leaf
1 cinnamon stick
Directions
Slice onions.
In a large saucepan heat the olive oil over medium heat.
Add remaining ingredients and stir to combine. Cover and cook until onions are very soft, about 20 minutes.
Uncover and remove bay and cinnamon. Increase heat to medium-high and cook until the onions have a jam-like consistency.
Store in refrigerator
Always use organic fruits and vegetables in your recipes.
Do you live in one of these Southern California Cities? Aguanga, Fallbrook, Hemet, Homeland, Lake Elsinore, Menifee, Murrieta, Temecula, Wildomar, or Winchester.  If you do, you can use the local organic fruits and vegetables in our harvest deliveries for these recipes.
Other Great Recipes and Resources