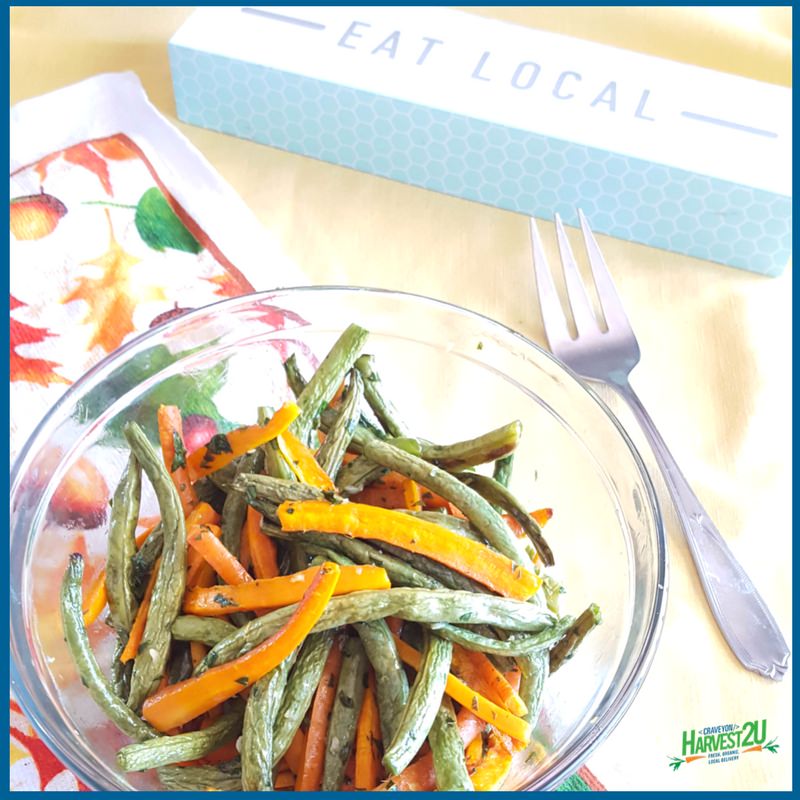 Garlic Roasted Carrots and Green Beans – Healthy Side Dish
Garlic Roasted Carrots and Green Beans is a healthy and easy side dish that is not only delicious but allergy-friendly as well. Roasting the carrots draws out the sweetness and gives the garlic a nice nutty flavor. Depending on how thick you cut the carrots they take slightly longer to roast, so I recommend keeping them separate until after roasting.
Double or triple the recipe for an excellent addition to your holiday meal.
Garlic Roasted Carrots and Green Beans Ingredients
Direction
Preheat oven to 425 degrees.
Peel and then cut carrots into sticks about the same thickness as the green beans.
Trim the ends off of the green beans.
Put the carrots and green beans into two separate bowls and drizzle each with 1 tablespoon olive oil.
With a mortar and pestle crush garlic, salt and parsley (or finely chop and mix). Put half in each of the vegetable bowls and mix in.
Cover one large baking sheets with parchment paper (optional, for easy clean up).
Spread the vegetables in an even layer on the baking sheet(s) and roast for about 20 minutes (green beans) and 25 minutes (carrots).
Combine and serve immediately.