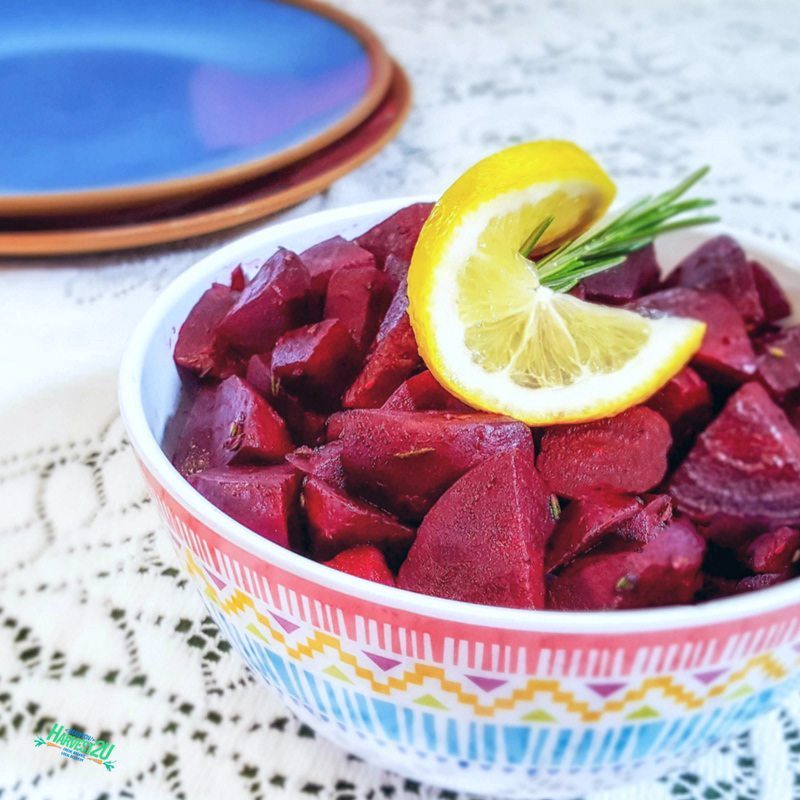 Sauteed Rosemary Beets – An Easy Way to Prepare a Superfood
Rosemary beets (beets in particular) are high in fiber, vitamin C, potassium, and manganese. This healthy side dish keeps it simple with some fresh herbs and lemon juice.
Sauteed Rosemary Beets Ingredients
Directions
Trim off the tap root and the greens from the beets. Put in a saucepan and cover with water.
Bring to a boil – lower heat to medium to cook until tender, 20-30 minutes depending on the size of the beets.
Drain and cover with ice water until cool enough to handle.
Trim the beets completely and slough off the peel. Cut into chunks.
Heat olive oil in a skillet over medium heat. Add beets and rosemary and cook until rosemary is fragrant and beets are heated.
Squeeze lemon juice over the beets and serve.
Always use organic fruits and vegetables in these recipes.
Do you live in one of these Southern California Cities? Aguanga, Fallbrook, Hemet, Homeland, Lake Elsinore, Menifee, Murrieta, Temecula, Wildomar, or Winchester.  If you do, you can use the local organic fruits and vegetables in our harvest deliveries for these recipes.
---
The chef Audrey Humaciu created this recipe for Harvest2U.
Audrey is the Editor in Chef at That Recipe and VP of Creativity and Sarcasm at Munofore. When she's not blogging about her eclectic interests from cooking and crafting to ornamental horticulture and the idiosyncrasies of the American language, she's just your typical 40 something mom livin' the life in the California burbs… without the minivan and overpriced coffee.
Like Recipe Videos? Check out our Weekly Video Recipe Series. Recipe Videos