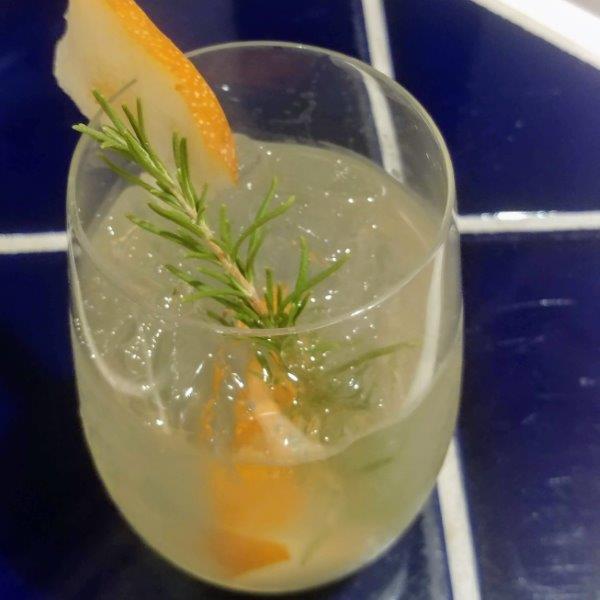 Asian Pear and Rosemary Spritz – Alcohol-Free Cool Down
What actually takes this Asian Pear and Rosemary Spritz to the next level is the infusion of rosemary, ginger, and nutmeg. After the soda's initial sweetness, traces of these herbs and spices linger on the tongue and throat – not so much as different seasonings but just a mellow warmth. We believe it makes a delightful, non-alcoholic option for a party.
Asian Pear and Rosemary Spritz Ingredients
adapted from Turntable Kitchen
*serves 4-6
2-3 Asian pears, juiced (yield: about 2 cups of juice- you can use a blender to make your juice)
1/3 cup of organic sugar
1/4 cup local honey
1 large rosemary sprig
pinch of freshly grated nutmeg
ice
1 bottle of Mineral water
Rosemary sprigs and Asian pear slices, for garnish
Directions
Add the Asian pear juice, honey, sugar, rosemary sprig, and nutmeg to a medium saucepan and bring the mixture to a boil over medium heat.
Turn the heat to low and simmer, stirring occasionally, for about five minutes.
Remove the saucepan from the heat and let the mixture stand for 30 minutes before straining it through a fine-mesh strainer.
Throw away the solids and transfer the syrup to a lidded container, then allow it to cool completely. (or transfer to the refrigerator until ready to use)
To make the Asian Pear and Rosemary Spritz, add ice to each glass. Add 3-4 tablespoons of syrup to each glass (to taste).
Top off with sparkling water and stir gently.
Garnish with a fresh sprig of rosemary and thin slices of Asian pear.