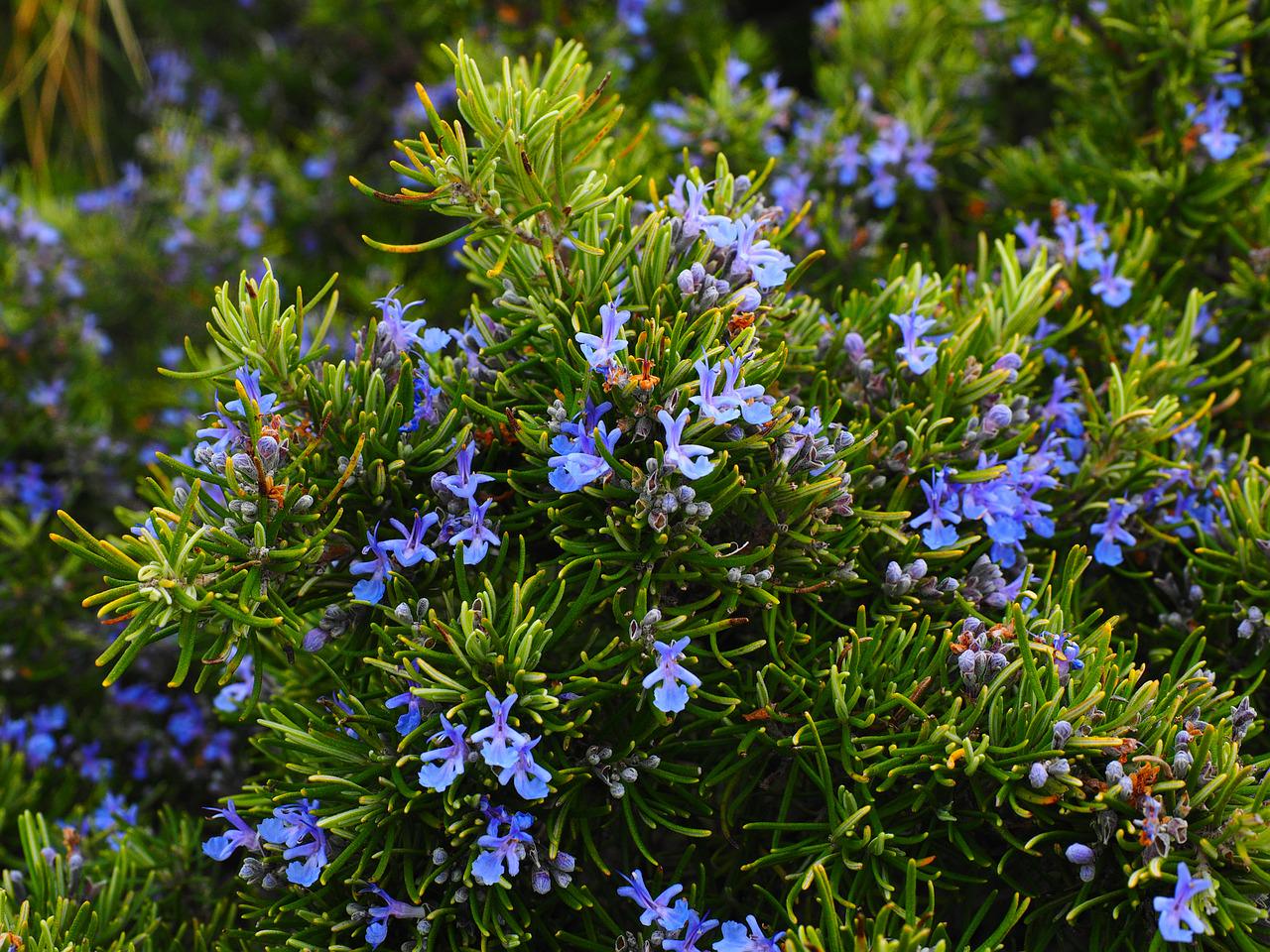 10 Ways to Use Fresh Rosemary That Are Super Easy
What is Fresh Rosemary
Fresh Rosemary is recently cut clippings from the small evergreen shrub Rosemary (Rosmarinus officinalis). Rosemary is native to the Mediterranean region. It has dark green, needle-like leaves that have a resinous aroma. From late winter through spring, the plant displays blue flowers, which are edible. There are two growth types of Rosemary: upright shrub forms, and prostrate forms that will spill down slopes and cascade over walls.  Both types can be used for fresh rosemary cuttings.
Grow Your Own Fresh Rosemary
Rosemary is very easy to grow, but think about where you plant it. Once rosemary is established, infrequent deep watering is almost all it needs. No need to feed it. Rosemary plants will tolerate drought, heat, wind, and salt spray. Insect pest free because of the aromatic oils in the leaves that act as a natural repellent. And deer, rabbits, and squirrels don't like the taste.  Fresh Rosemary cuttings can be taken almost all year long.
How to Use Fresh Rosemary
1.  Oil and Vinegar Infusion and Fermentation
One of the simplest ways to preserve the flavors of rosemary is by making a simple oil and vinegar infusion and to use fermentation. Best of all, you don't need any specialized equipment!  A good fermentation recipe is our Rosemary Fermented Carrots
2.  Sauces and Soups
You can use Rosemary in all manner of soups and sauces. When it comes to marinades, you can pair rosemary with garlic citrus, butter, olive oil, balsamic vinegar, and peppercorn, or even port. With soups, the herb pairs well with roast mixed vegetables, sweet potato, potato, chicken, zucchini, chickpea or parsnip to name but a few.
3.  Pasta and Bread
Plain bread and pasta can effortlessly be dressed up with the addition of rosemary-infused oil or vinegar. Also, you can also mix it into the dough of these delicious staples too.
4.  Drinks
From simple, delicious cocktails to detox water, fresh rosemary gives an added kick to your favorite beverage. Also stay hydrated all summer with rosemary and grapefruit infused water or a sparkling rosemary limeade. Making iced tea with rosemary is great too, especially with lemon and rosemary. And take your juicing to the next level, try rosemary, pear, apple, and blend.
5.  General Cooking
The many ways to use fresh rosemary in the kitchen don't end here; it works in everything from quiches and stir-fries to stews and roasts. Experiment with your rosemary harvest and discover how versatile this pungent herb really is!
6.  Rosemary Essential Oil
One of the rewards of growing your own rosemary is that you can use it to distill your own, organic essential oil, allowing you to reap its many health benefits. Rosemary essential oil may be utilized for relief from indigestion, headache, anxiety, joint pain, poor circulation, cold and flu, and much more
7.  Improve Cognitive Performance
Diffusing your own homemade rosemary oil or simply sipping on a cup of rosemary tea can help enhance cognitive performance and boost mental clarity and improve cognitive performance, according to research. Rosemary may also significantly prevent the aging of your brain, keeping you "with it" right into old age because of its carnosic acid content that fights off free radical damage.
8.  Strong and Shiny Hair
Do you want to improve the health of your hair and scalp? If so start harvesting your own fresh rosemary. Using a strong infusion of rosemary and nettle leaf is a great post-shampoo herbal hair rinse. Its antimicrobial properties help reduce dandruff, and it stimulates blood flow which speeds hair growth when used regularly.
9.  Oral Health
For excellent oral health, use the power of Rosemary. Rosemary's antimicrobial properties will kill off the harmful bacteria responsible for gum disease and tooth decay and will even get rid of bad breath. Simply boil or steep four fresh rosemary sprigs and four whole cloves in two cups of water until you're left with a strong mouthwash. You can also add a few drops of rosemary oil to your homemade or regular toothpaste.
10. Skin Care and Health
Rosemary essential or rosemary-infused oil can be used topically (appropriately diluted) for a whole list of skin irritations such as eczema or acne. It may even help speed the healing of wounds and bruises when used externally.
Harvest2U Recipes That Use Fresh Rosemary
Always use organic fruits and vegetables in your recipes.
Do you live in one of these Southern California Cities? Aguanga, Fallbrook, Hemet, Homeland, Lake Elsinore, Menifee, Murrieta, Temecula, Wildomar, or Winchester.  If you do, you can use the local organic fruits and vegetables in our harvest deliveries for these recipes.
Resources and Recipes