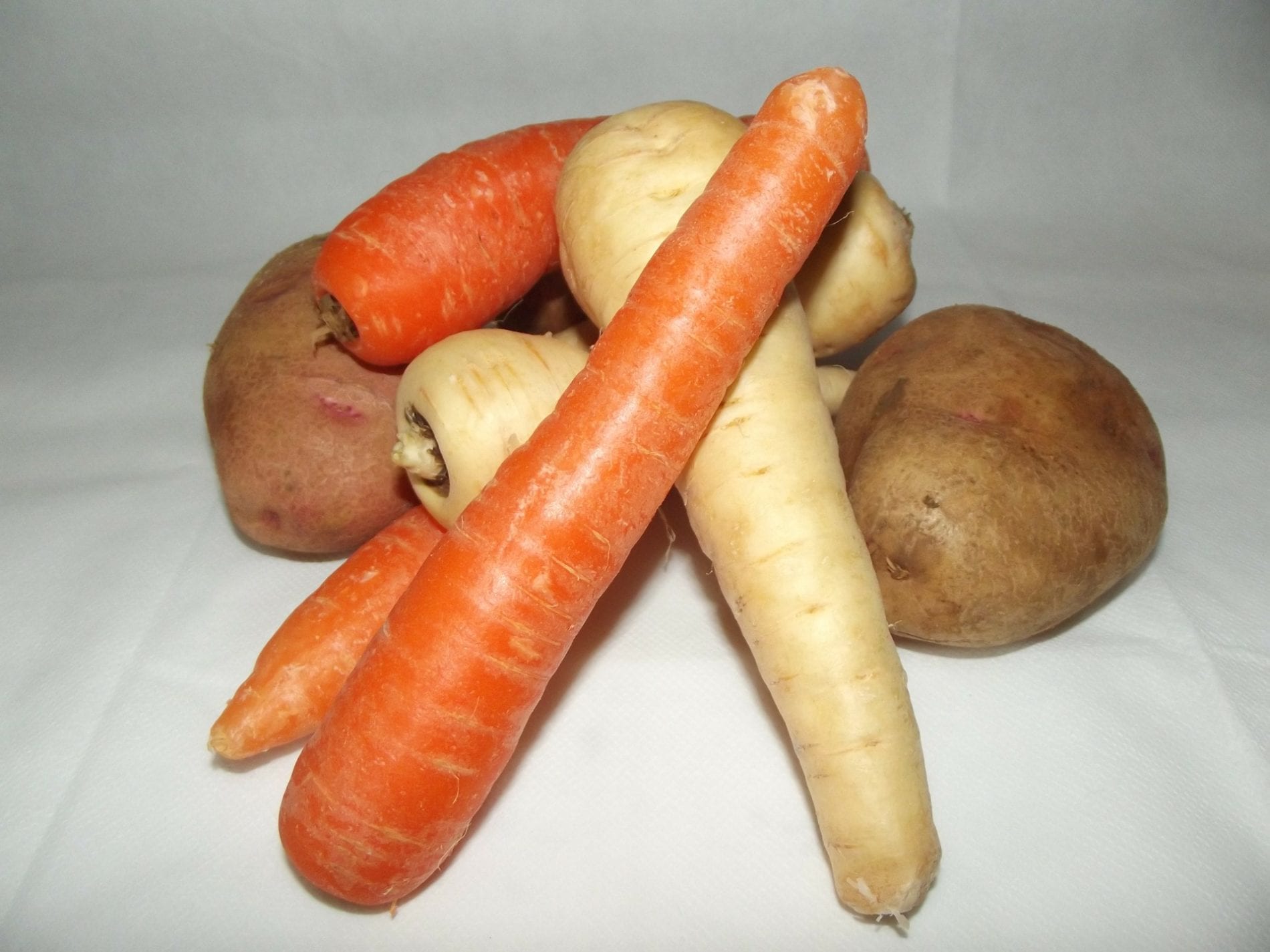 Roasted Root Vegetables A Simple Yet Healthy Meal
At Harvest2U we are ALL ABOUT simple. Now, this is simple. Roasted root vegetables with anything from, to and including; potatoes, yam, carrots, and the sink de kitchen. Remember to go organic whenever possible.
Roasted Root Vegetables Ingredients:
5 tablespoons Olive Oil
1 cup cubed red potatoes
1 jicama, peeled and chopped
2 turnips, peeled and chopped
1 large yam, peeled and chopped
4 large carrots, peeled and sliced
1 large parsnip, peeled and chopped
1/4 cup minced rosemary
6 cloves garlic, minced
1 tablespoon of sea salt
Directions
Heat oven to 400 degrees F.
Mix red potatoes, yam, carrots, parsnip, jicama, and turnips in a large baking dish.
Add rosemary, Olive Oil, garlic, and salt in a small bowl; pour over vegetables and coat evenly.
Roast in your preheated oven until vegetables are tender, 35 to 45 minutes.
Toss in some sausage, a side salad, and you've got a savory meal.