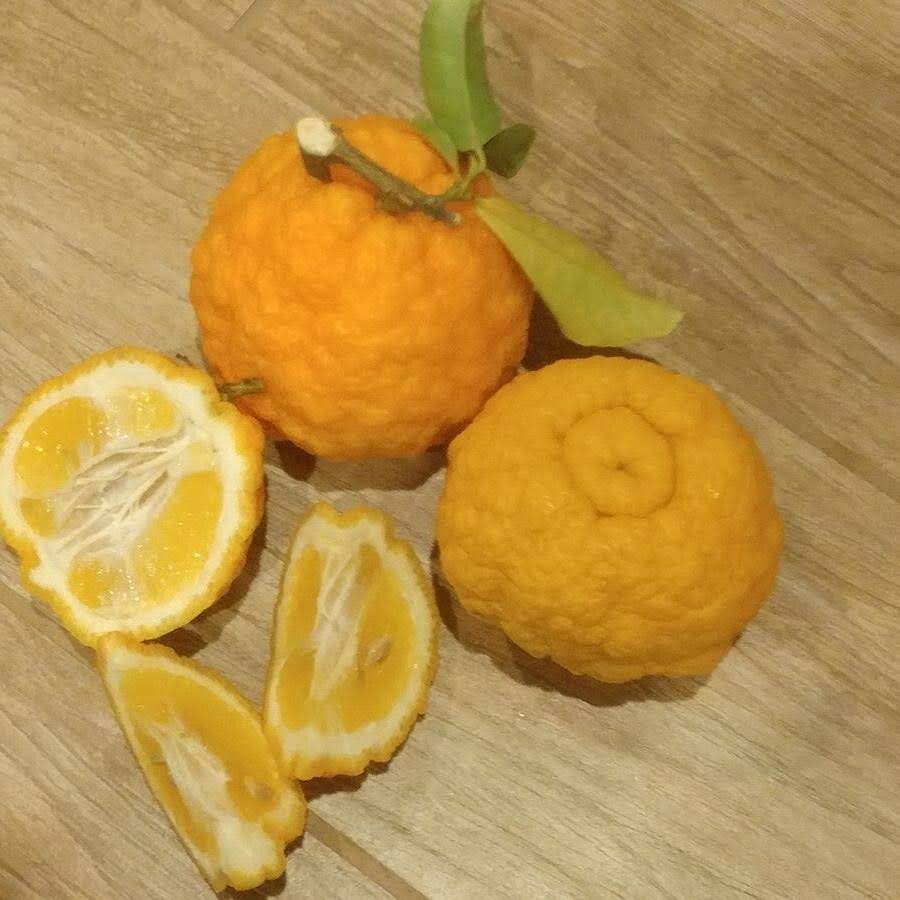 Rough Lemon – A Rare and Unique Citrus
Have you ever heard of Rough Lemon? I hadn't either until one of my organic small farmer friends said she had some lemons for our Harvest2U customers. I asked what the variety was, and she said she didn't know. I asked her to send me a picture, and when I saw it, I doubted very much that it was a lemon but rather some form of a mutant orange.
After doing research, I identified this curious-looking citrus as a Rough Lemon. Rough Lemon (Citrus jambhiri) is a tree of a citrus hybrid, a cross between mandarin orange and citron. It's a favorite fruit in parts of India and South Africa, but here in the U.S., it's used as a rootstock for Orange trees. A rootstock is a plant (tree) that is used to graft the desired tree onto it. The Rough Lemon is cold hardy, a large tree and does well in dry environments once it's established.
What is The Difference Between Rough Lemon and Other Lemons
But what about its fruit? Yes, these lemons are on the ugly side, but in my opinion, they taste sweeter than other lemons yet still retain the sour taste. It makes excellent lemon juice.
Is there a real difference between lemon and Rough Lemon? Both citruses originated in Burma, in a region of North-Eastern India (foothills of the Himalayas),  and northern China. At the end of the 15th or early 16th century, Rough lemon may have been transported to southeast Africa by the Portuguese and then taken to Europe. It reached the New World not long after that.
The acid content of these citrus fruits is different with Rough Lemon being more acidic than the ordinary lemon and easier to peel. Other lemon hybrids, such as Meyer Lemon is a hybrid between citron and sweet orange with the juice being less acidic.
Rough Lemon Uses
Rough lemons can be used just like other lemon types. Slices can be served as a garnish on meat or fish or with hot or iced tea, squeezed for its flavorful juice.
Lemon juice is widely known as a diuretic and astringent and when used in hot water is widely known as a daily laxative and preventive of the common cold. Concentrated lemon juice or lemon juice and honey, or lemon juice with salt or ginger, is one of the best cold remedies. It was the juice of the Mediterranean sweet lemon, not the lime, that was carried aboard British sailing ships of the 18th Century to prevent scurvy.
Harvest2U Citrus Recipes