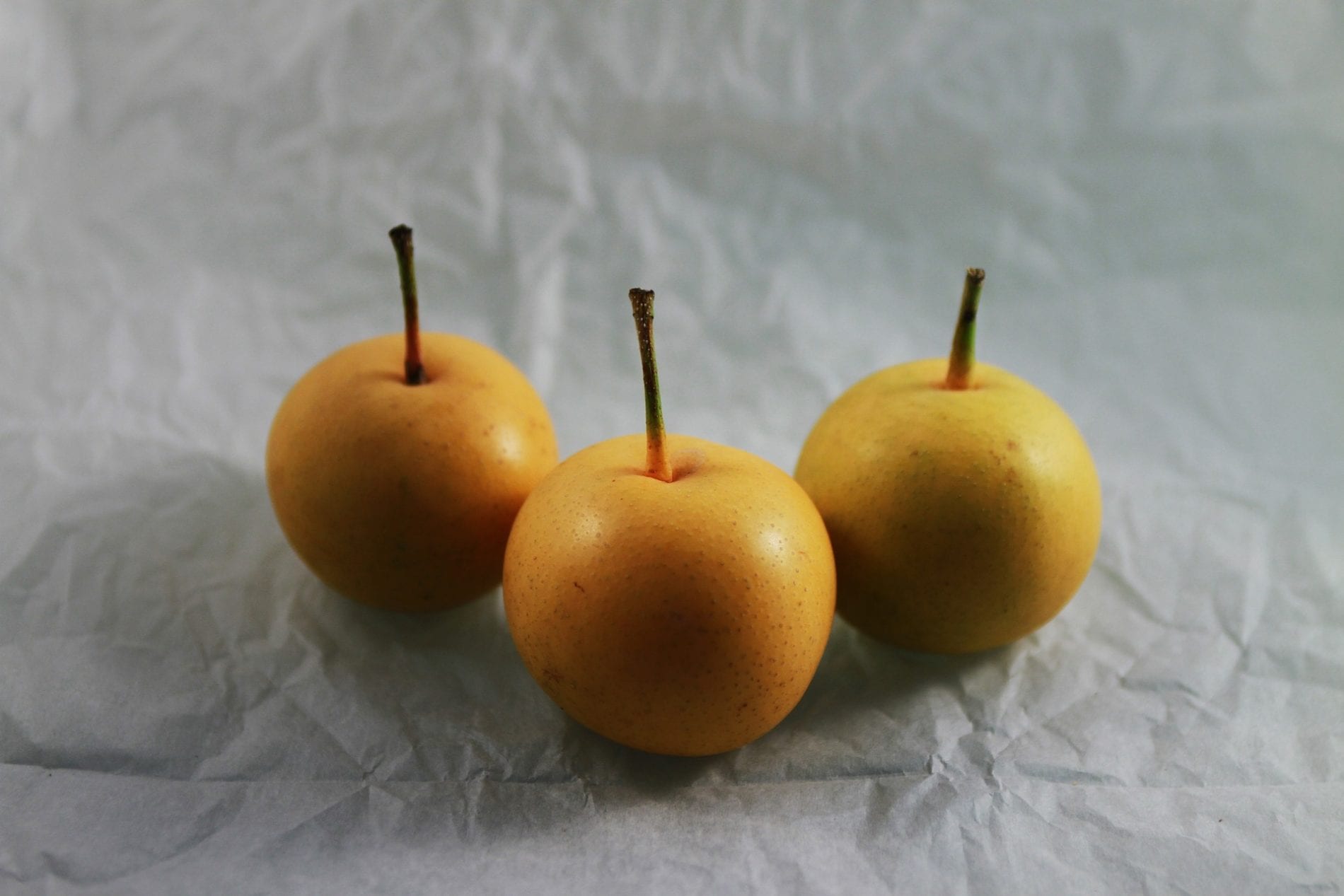 Lemon Lime Asian Pear Juice
This Lemon Lime Asian Pear Juice is a refreshing, crisp drink for any time. The ginger gives it a little bite. Go ahead, try it with a bit of sparkling water.
Lemon Lime Asian Pear Juice Ingredients:
1 each Lemon and Lime
2 each Organic Carrots, Asian Pears and Organic Green Apples
1 Piece Ginger (thumb sized)
2 cups Purple Cabbage
To begin with, ginger root is high in gingerol, an oil with powerful antioxidant, anti-inflammatory and other benefits.
For example, ginger has proven effective against nausea, and it has been used historically against seasickness.
Also, Ginger helps to relieve nausea and vomiting in cancer patients experiencing chemotherapy and after surgery.
Always use organic fruits and vegetables in your recipes.
Do you live in one of these Southern California Cities? Aguanga, Fallbrook, Hemet, Homeland, Lake Elsinore, Menifee, Murrieta, Temecula, Wildomar, or Winchester.  If you do, you can use the local organic fruits and vegetables in our harvest deliveries for these recipes.
Other Great Recipes and Resources
Like Recipe Videos? Check out our Weekly Video Recipe Series – Recipe Videos
Our goal is to be able to provide you and your family with the freshest produce and support you need to be healthy.