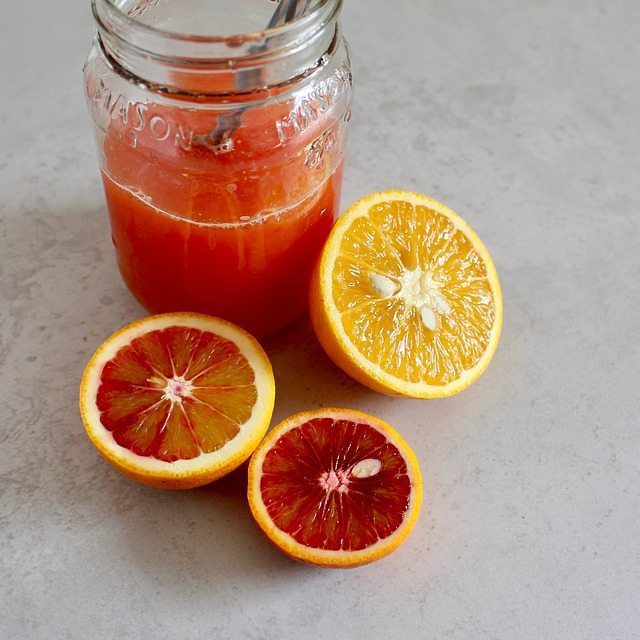 Blood Orange Grapefruit Lemon Ginger Morning Boost Juice
Do you need a morning boost juice? This one is from Carmen Micheli, our food and wine writer in residence.
Having a hard time getting your day started?  If that is the case, then try this juice recipe for a quick pick me up with excellent anti-inflammatory and antioxidant benefits.
To begin with, ginger root is high in gingerol, an oil with powerful antioxidant, anti-inflammatory, and other benefits.
For example, ginger is effective against nausea and seasickness.
Also, Ginger helps to relieve nausea and vomiting in cancer patients experiencing chemotherapy and after surgery.
Morning Boost Juice Ingredients
3-5 Blood Oranges
One small Ruby Red Grapefruit (or ½ large)
½ Lemon
1-inch piece of peeled Ginger (2 inches if you enjoy the heat)
Directions
Simply juice all ingredients, stir, and enjoy.
Always use organic fruits and vegetables in your recipes.
Do you live in one of these Southern California Cities? Aguanga, Fallbrook, Hemet, Homeland, Lake Elsinore, Menifee, Murrieta, Temecula, Wildomar, or Winchester.  If you do, you can use the local organic fruits and vegetables in our harvest deliveries for these recipes.
Other Great Recipes and Resources