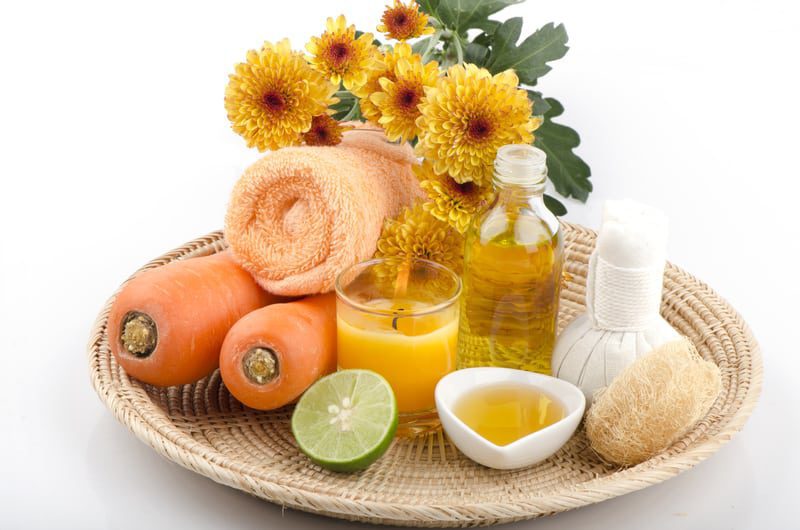 Natural Spa Treatments – Using 8 Harvest2U Box Ingredients
You can purchase natural spa treatments at the store, and you can also dive into your Harvest2U box and create your own. Harvest2U provides many organic fruits and vegetables that offer beneficial nutrients for both the inside and outside of your body. Here are 8 ingredients typically in your delivery box when "in season" that you can use to create your own homemade natural spa treatments.
8 Harvest2U Box Ingredients To Create Your Own Homemade Natural Spa Treatments
1. Cucumbers

When most people think of a day at the spa, the first thing that comes to mind is a vision of a woman relaxing with cucumber slices on her eyelids. And, ironically, they are great for relieving puffy eyes thanks to the flavonoids, antioxidants and moisture content.
They also make an excellent skin soother to treat sunburned skin or after an exfoliating scrub. Peel then puree a cucumber, then strain it in over a bowl to catch the juices. Apply to the skin with a cotton ball.
Get more cucumber beauty treatments here.
2. Apples
Eating an apple a day is excellent for your health, and you can get additional benefits by adding it to your natural spa treatments. Not only are they loaded with potassium and vitamins A and C, but they also contain malic acid which acts as an exfoliant to remove dead skin cells.
Try this Apple Pie Body Scrub:
combine two tablespoons each brown sugar and granulated sugar
Add one tablespoon applesauce and a dash of cinnamon
In the shower, apply to your skin in a circular motion
Rinse well and moisturize
Get more apple beauty treatments here.
3. Avocados
Loaded with healthy fats, Avocados make an excellent moisturizer for hair and skin.
Avocado Cucumber Mask:
combine equal amounts of avocado and cucumber in a blender
apply to your face and neck
Let sit 10 minutes then rinse
Get more avocado beauty treatments here.
4. Carrots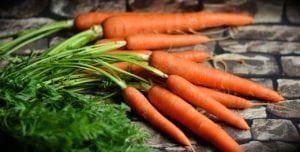 The beta-carotene in carrots is a wonderful antioxidant when eaten, and it also does wonder for the hair and skin.
Carrot Facial Mask for normal to oily skin:
Cook and mash one carrot
add one tablespoon honey
Apply to face, let sit for 10-15 minutes then rinse
Get more carrot beauty treatments here.
5. Strawberries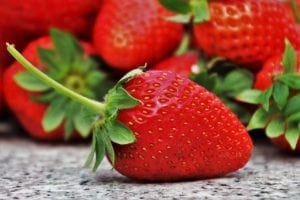 Have you seen ads for beauty products with AHA (alpha hydroxy acid) to combat aging? Strawberries are an excellent natural source of alpha-hydroxy acid, and they are great for oily skin and fighting acne.
Simple Strawberry Mask:
Mash about ¼ cup of strawberries with a tablespoon of cornstarch
apply to the face (avoiding the eyes)
Let sit for 10-15 minutes then rinse
Get more strawberry beauty treatments here.
6. Citrus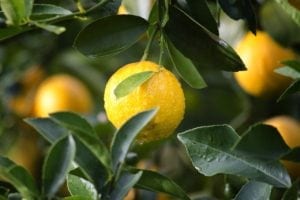 All of the citrus fruits are loaded with vitamin C and AHAs making them great for beauty treatments. Plus, the smell is a natural pick me up.
Citrus Facial Peel:
combine two tablespoons freshly squeezed citrus juice,
One teaspoon honey
One egg yolk
One packet unflavored gelatin
Apply to your face for 15-20 minutes then peel off
Get more citrus beauty treatments here.
7. Coffee
Because of their texture, coffee grounds make a great exfoliating scrub to help slough off dead skin. Plus the caffeine and antioxidants in the coffee also help minimize the dark circles under your eyes and minimize cellulite.
Coffee and Honey Scrub:
combine about one tablespoon of coffee grounds
One teaspoon of honey
Apply to the skin and let sit for 10 minutes
scrub gently and rinse
Get more coffee skin treatments here.
8. Honey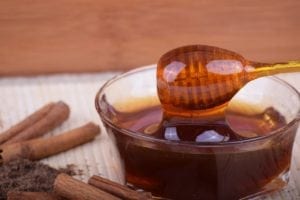 For a good reason, honey is used in quite a few of the recipes above. It is excellent for hair and skin as a moisturizer and clarifier.
Honey Hand Wrap:
Heat a few tablespoons of honey in the microwave
Don't let it get too hot
Apply to hands then wrap with plastic wrap or put on disposable gloves for 30 minutes
Honey is great for people living with arthritis or any time your hands might need a little love.
Get more honey skin treatments here.
Eat Healthily!
One of the best ways to improve the appearance of your hair and skin is to eat a healthy diet including plenty of organic fruits and vegetables. But you can also apply them to your skin and hair for inexpensive and natural beauty treatments.