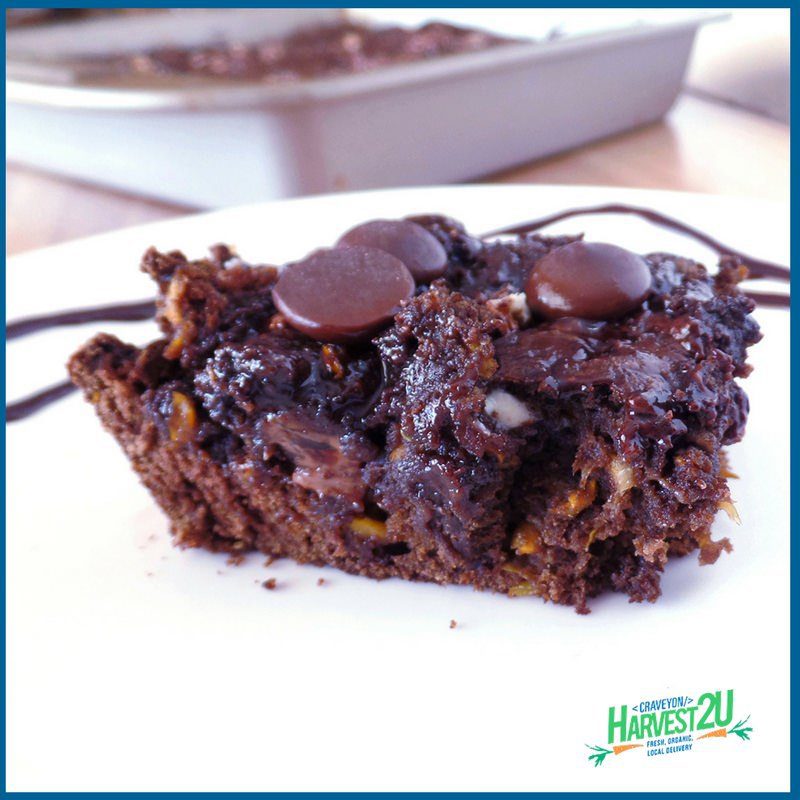 Gluten-Free Zucchini Brownies – Fun and Healthy
These gluten-free zucchini brownies are also egg-free and dairy-free.
For best results, make sure your gluten-free flour has guar gum or xanthan gum in it (or add ¾ teaspoon). Or use all-purpose flour if you don't need to be gluten-free.
Gluten-Free Zucchini Brownies Ingredients
2 cups gluten-free flour for baking
1.5 teaspoons baking soda
1 teaspoon salt
1.5 cups sugar (or sugar substitute)
1/3 cup apple sauce
1/4 cup coconut oil
2 teaspoons vanilla
1/4 cup cocoa powder
2 cups zucchini, peeled and shredded
1.5 cup chocolate chips
Gluten-Free Zucchini Brownies Directions
Grease a 9" square baking pan. Preheat the oven to 350 degrees.
Whisk together flour, baking soda, and salt in a medium bowl.
Mix sugar, applesauce, coconut oil, and vanilla in a mixing bowl. Beat for about 2 minutes.
Add flour mixture and cocoa powder and mix until combined.
Add zucchini and 1 cup of chocolate chips.
Spread the mixture into the 9" square pan. Top with remaining chocolate chips.
Bake at 350 degrees for 15-18 minutes.
Always use organic fruits and vegetables in your recipes.
Do you live in one of these Southern California Cities? Aguanga, Fallbrook, Hemet, Homeland, Lake Elsinore, Menifee, Murrieta, Temecula, Wildomar, or Winchester.  If you do, you can use the local organic fruits and vegetables in our harvest deliveries for these recipes.
Resources and Recipes