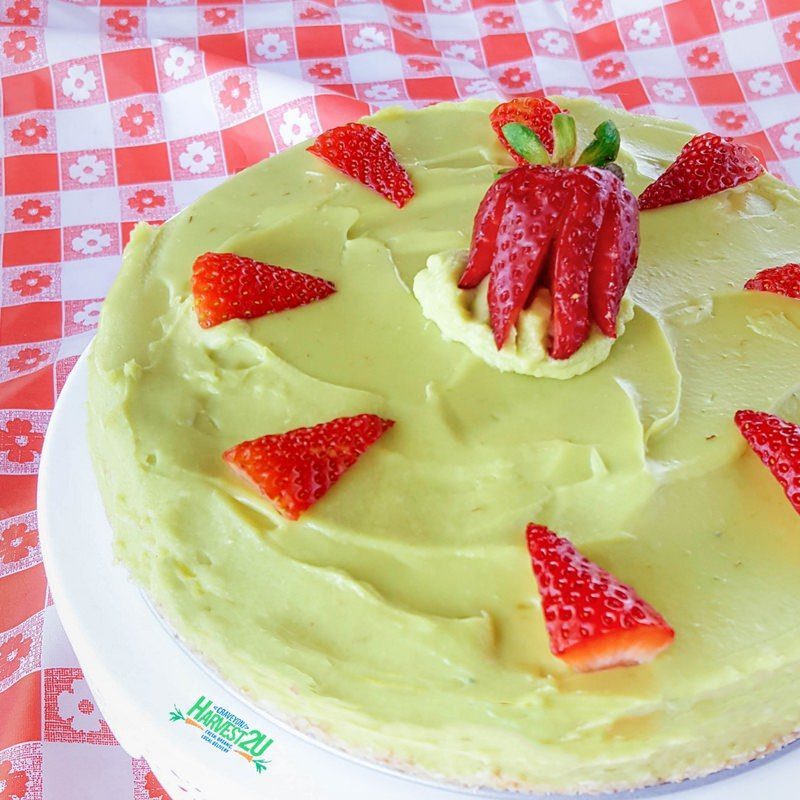 Maple Avocado Pie – No-Bake and Loaded with Vitamins
The No-Bake Maple Avocado Pie is a decadent creamy dessert that is gluten-free, dairy-free, sugar-free, and heart-healthy. The almonds and avocado are both loaded with monounsaturated fats, omega 3 fatty acids, and fiber as well as a multitude of other vitamins and nutrients.
The avocado provides a rich creaminess with fantastic flavor provided by the maple and vanilla paired with the almond coconut crust.  Top with frozen or fresh berries for a dramatic presentation.
Note: Enjoy this within 24 hours as the avocado will turn brown.
Maple Avocado Pie Ingredients
Crust
2/3 cup almond meal
1/2 cup shredded coconut
4 pitted dates
1 tablespoon melted coconut oil
Filling
4 large avocados
1/2 cup maple syrup
2 teaspoon pure vanilla extract
1/3 cup melted coconut oil
fresh or frozen berries for topping
Directions
Pulse the crust ingredients in a food processor until it resembles a coarse meal.
Press into the bottom of an 8" springform pan.
Blend the filling ingredients in the food processor until completely smooth.
Pour the filling over the crust.
Chill in the fridge for 6-8 hours.