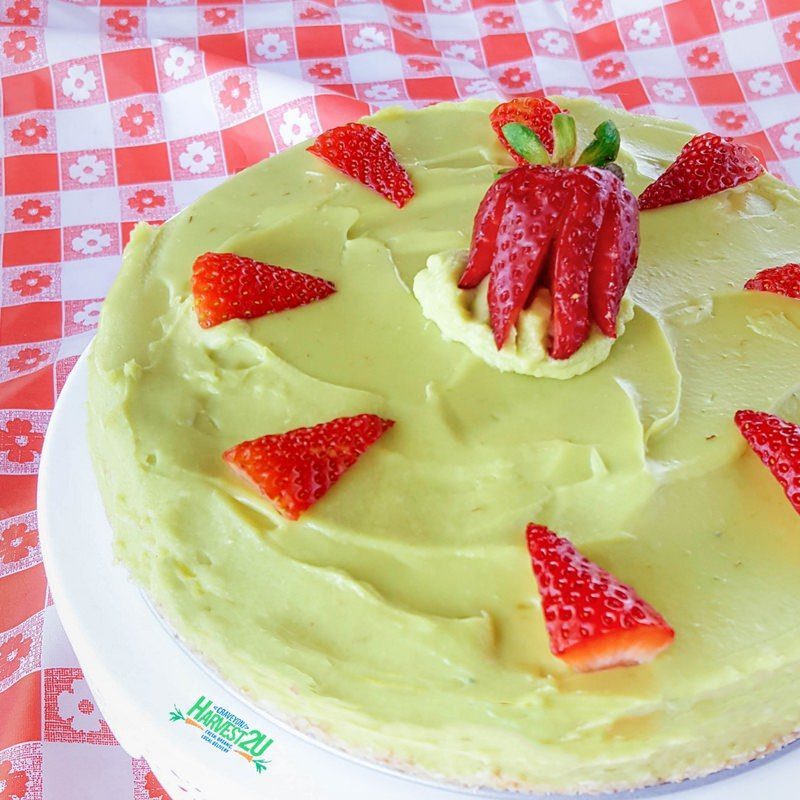 Maple Avocado Pie – No-Bake and Loaded with Vitamins and Nutrients
The No-Bake Maple Avocado Pie is a decadent creamy dessert that is gluten-free, dairy-free, sugar-free and heart healthy. The almonds and avocado are both loaded with monounsaturated fats, omega 3 fatty acids, and fiber as well as a multitude of other vitamins and nutrients.
The avocado provides a rich creaminess with fantastic flavor provided by the maple and vanilla paired with the almond coconut crust.  Top with frozen or fresh berries for a dramatic presentation.
Note: Enjoy this within 24 hours as the avocado will turn brown.
Maple Avocado Pie Ingredients
Crust
Filling
4 large avocados
1/2 cup maple syrup
2 teaspoon pure vanilla extract
1/3 cup melted coconut oil
fresh or frozen berries for topping
Directions
Pulse the crust ingredients in a food processor until it resembles coarse meal.
Press into the bottom of an 8" springform pan.
Blend the filling ingredients in food processor until completely smooth.
Pour the filling over the crust.
Chill in the fridge for 6-8 hours.
---
The chef Audrey Humaciu created this recipe for Harvest2U.
Audrey is the Editor in Chef at That Recipe and VP of Creativity and Sarcasm at Munofore. When she's not blogging about her eclectic interests from cooking and crafting to ornamental horticulture and the idiosyncrasies of the American language, she's just your typical 40 something mom livin' the life in the California burbs… without the minivan and overpriced coffee.
Like Recipe Videos? Check out our Weekly Video Recipe Series. Recipe Videos
Always use organic fruits and vegetables in these recipes. Local source: Harvest2U, a Temecula Organic produce company.