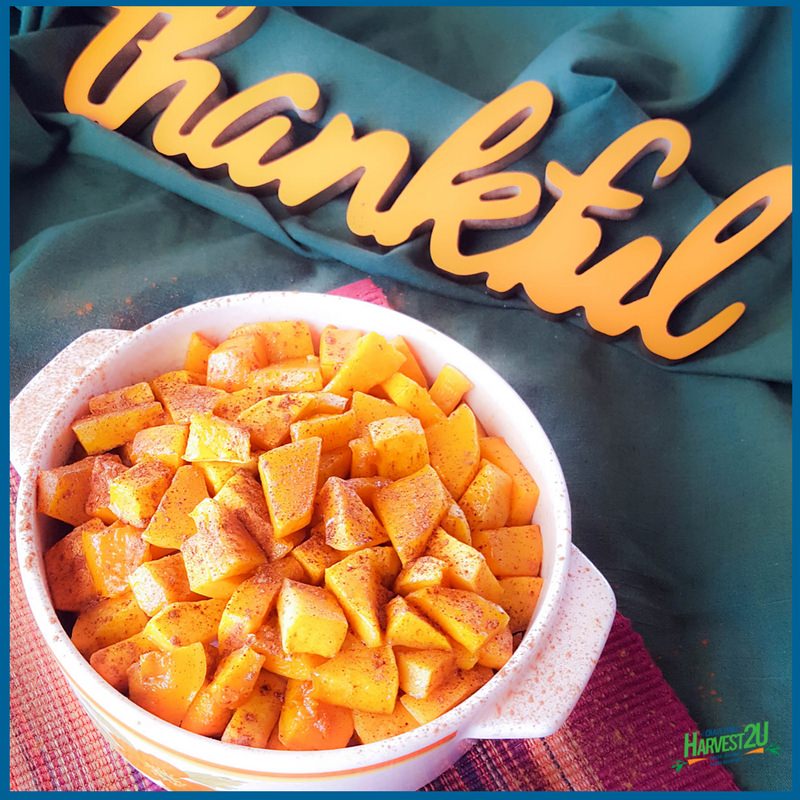 Maple Cinnamon Squash – Preparing Winter Squash Simply
Maple Cinnamon Squash is a simple way to prepare winter squash. You can use your favorite variety such as pumpkin, butternut, acorn, delicata, etc.
Winter squash has long been known as an essential food source of carotenoids. Recently research studies document just how fantastic winter squash can be when it comes to these critical antioxidants. In a few groups of study participants, winter squash proves to be the principal food source of beta-carotene and alpha-carotene in the entire diet! For lutein, zeaxanthin, and beta-cryptoxanthin (three other health-supportive carotenoids) winter squash also comes out among the top three food sources in several studies.
Winter squash seeds make an excellent snack food, just like pumpkin seeds.
For Winter Squash preparation tips
Maple Cinnamon Squash Ingredients
Directions
Preheat oven to 425 degrees F.
Line a baking sheet with foil.
Peel, seed and cut the squash into 1-inch cubes.
In a bowl combine all ingredients.
Spread in a single layer on the baking sheet.
Bake until squash is tender for 10 minutes.
Turn squash over and bake for another 10-15 minutes until tender.
Turn oven to broil and cook for 1-2 minutes until squash begins to caramelize. WATCH CAREFULLY, so it does not burn.
See other Harvest2U squash recipes here»