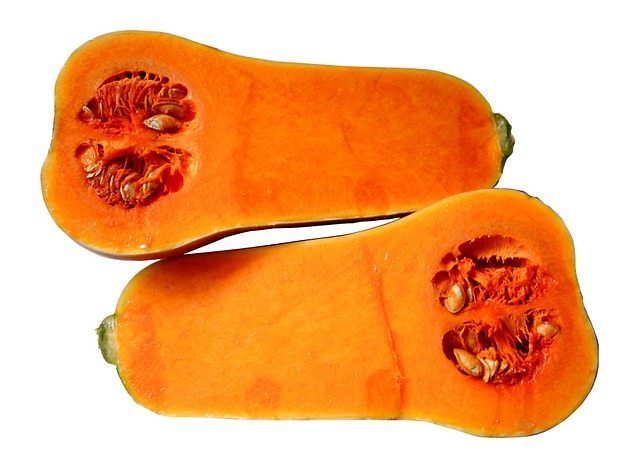 Butternut Squash and Apples – The Way Grandma Made It
Not your Grandma's butternut squash (oh wait…maybe it is!)
Butternut Squash and Apples Ingredients
1/2 cup butter
3/4 cup organic maple syrup
1/4 cup organic apple juice
1 teaspoon ground cinnamon
1/2 teaspoon ground allspice
1/2 teaspoon salt
2 small (or 1 large) butternut squashes, peeled, halved lengthwise, seeded, cut crosswise into ¼ to ½ -inch-thick slices
4-6 organic apples, peeled, halved, cored, cut into 1/4-inch-thick slices
Directions
Preheat oven to 400°F.
Oil/grease a 13 x 9 x 2-inch glass baking dish.
Stir butter, maple syrup, and apple juice in a small saucepan over medium-low heat until butter melts. Increase heat and boil until the mixture is slightly reduced. Try for about 5 minutes. Remove from the heat; whisk in your spices.
Arrange one-third of the squash slices in your prepared dish. Top with half of the apple slices; then one-third of the squash slices. Arrange remaining squash and apple slices on top, alternating squash, and apple slices and overlapping slightly. Sprinkle lightly with salt and pepper. Pour maple syrup mixture over. Cover baking dish with foil.
Bake squash the is almost tender (al dente'), about 50 minutes. Uncover and bake until squash is tender (but not mushy), occasionally basting with the syrup, for 20 min more.
Make this ahead of time! Cover and refrigerate. Re-heat, covered at 350°F for 25 minutes.
Always use organic fruits and vegetables in your recipes.
Do you live in one of these Southern California Cities? Aguanga, Fallbrook, Hemet, Homeland, Lake Elsinore, Menifee, Murrieta, Temecula, Wildomar, or Winchester.  If you do, you can use the local organic fruits and vegetables in our harvest deliveries for these recipes.
Resources and Recipes