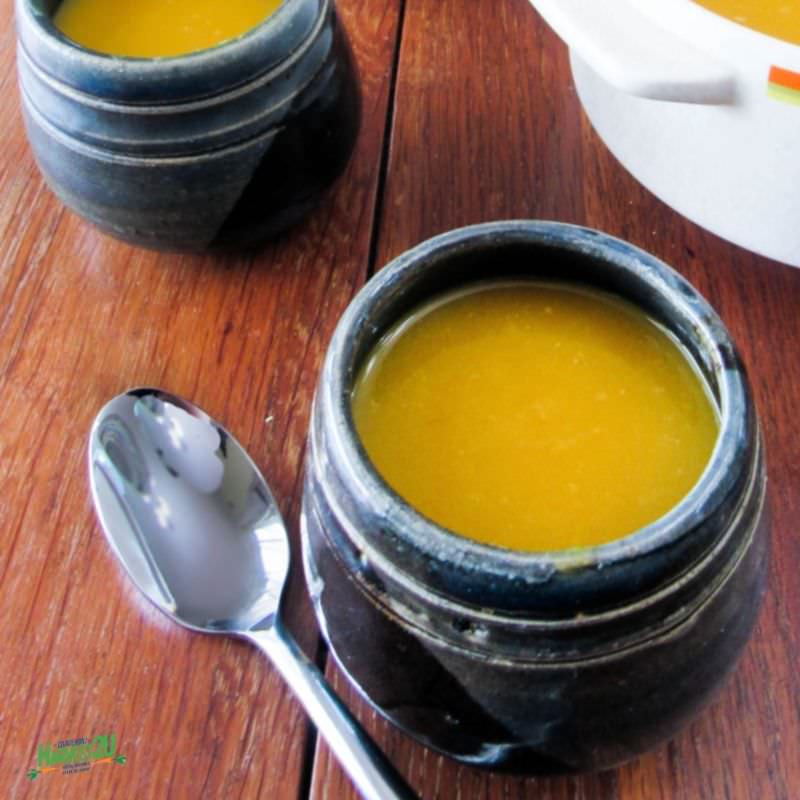 Ginger Pear Butternut Squash Soup – A Twist On Traditional
Ginger Pear Butternut Squash Soup gives a slightly sweet and spicy twist to traditional butternut squash soup.
The beautiful yellow color of butternut squash is due to the beta carotene, which gives this soup a potent dose of antioxidants. Ginger is also an antioxidant as well as containing anti-inflammatory properties. The pears add a little sweetness and lots of fiber to help fill you up. Combine them all together, and you have an amazingly flavorful soup that is truly good for you.
Ginger Pear Butternut Squash Soup Ingredients
1 tablespoon olive oil
1/2 yellow onion, chopped
1-inch piece of ginger cut into pieces
1 butternut squash, peeled and cut into 1-inch cubes
2 large pears, cored and cut into 1-inch pieces
1-quart chicken or vegetable broth
salt and pepper to taste
Directions
In a large stockpot or pressure cooker, heat olive oil over medium heat.
Add onions and garlic and cook until onion is translucent 2-3 minutes.
Add squash, pears, and broth.
Cook until squash and pears are tender. Pressure cooker: 5 minutes on high pressure with a quick release. Stovetop: 15-20 minutes.
Puree in the pot with an immersion blender, or in batches in a blender or food processor.
Salt and pepper to taste.