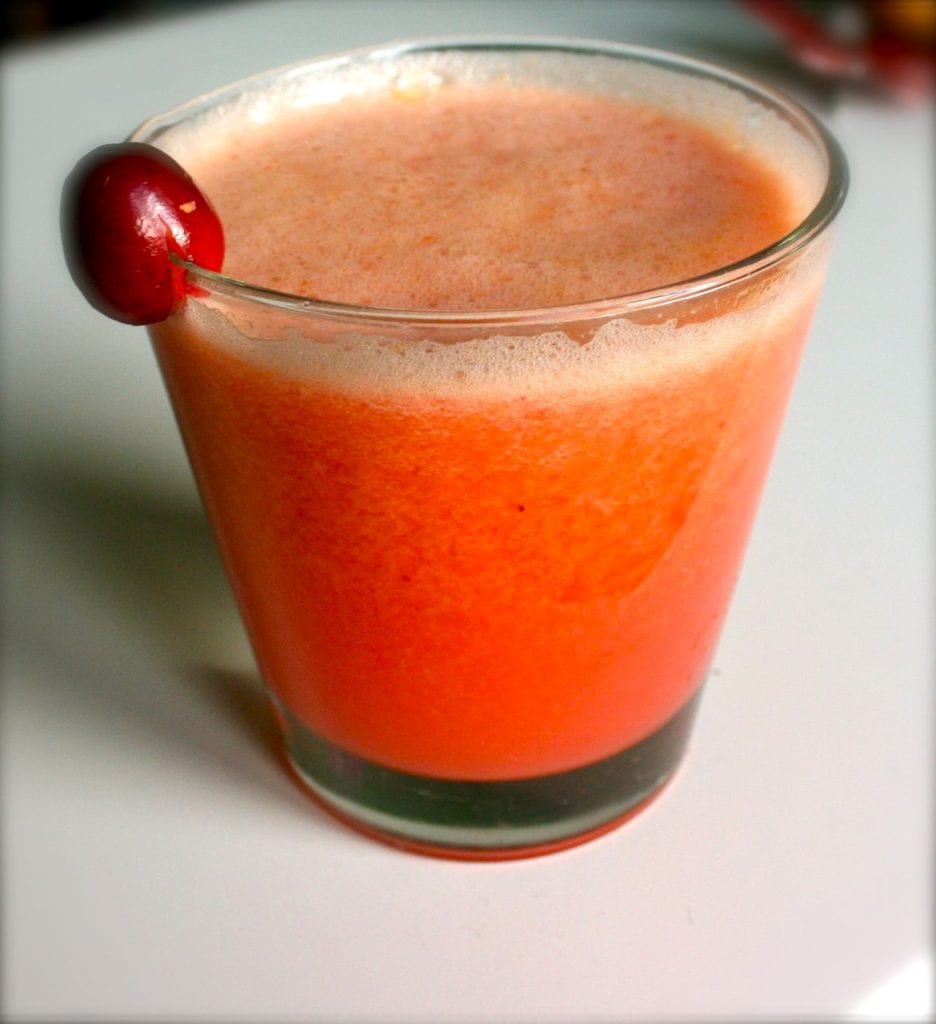 Cranberry Apple Juice – No Spray Here
There's no spray in THIS Cranberry Apple Juice!
Let's make a pact to get cranberries into our systems year 'round – not just during the Holidays. Cranberries have more phytonutrients than many other berries while being lower in calories and sugar. They help decrease inflammation. Their high levels of phytonutrients can help prevent urinary tract infections.
Believe it or not, the phytonutrients in cranberries actually help prevent bacteria from sticking to our teeth. Thus, helping to prevent tooth decay.
This little berry has many more benefits. So, it's worth stocking up on them when you can and freeze them for use later.
Cranberry Apple Juice Ingredients:
3/4 cup Cranberries
3 organic Carrots
2 organic apples
Always use organic fruits and vegetables in your recipes.
Do you live in one of these Southern California Cities? Aguanga, Fallbrook, Hemet, Homeland, Lake Elsinore, Menifee, Murrieta, Temecula, Wildomar, or Winchester.  If you do, you can use the local organic fruits and vegetables in our harvest deliveries for these recipes.
Other Great Recipes and Resources
---
Like Recipe Videos? Check out our Weekly Video Recipe Series.