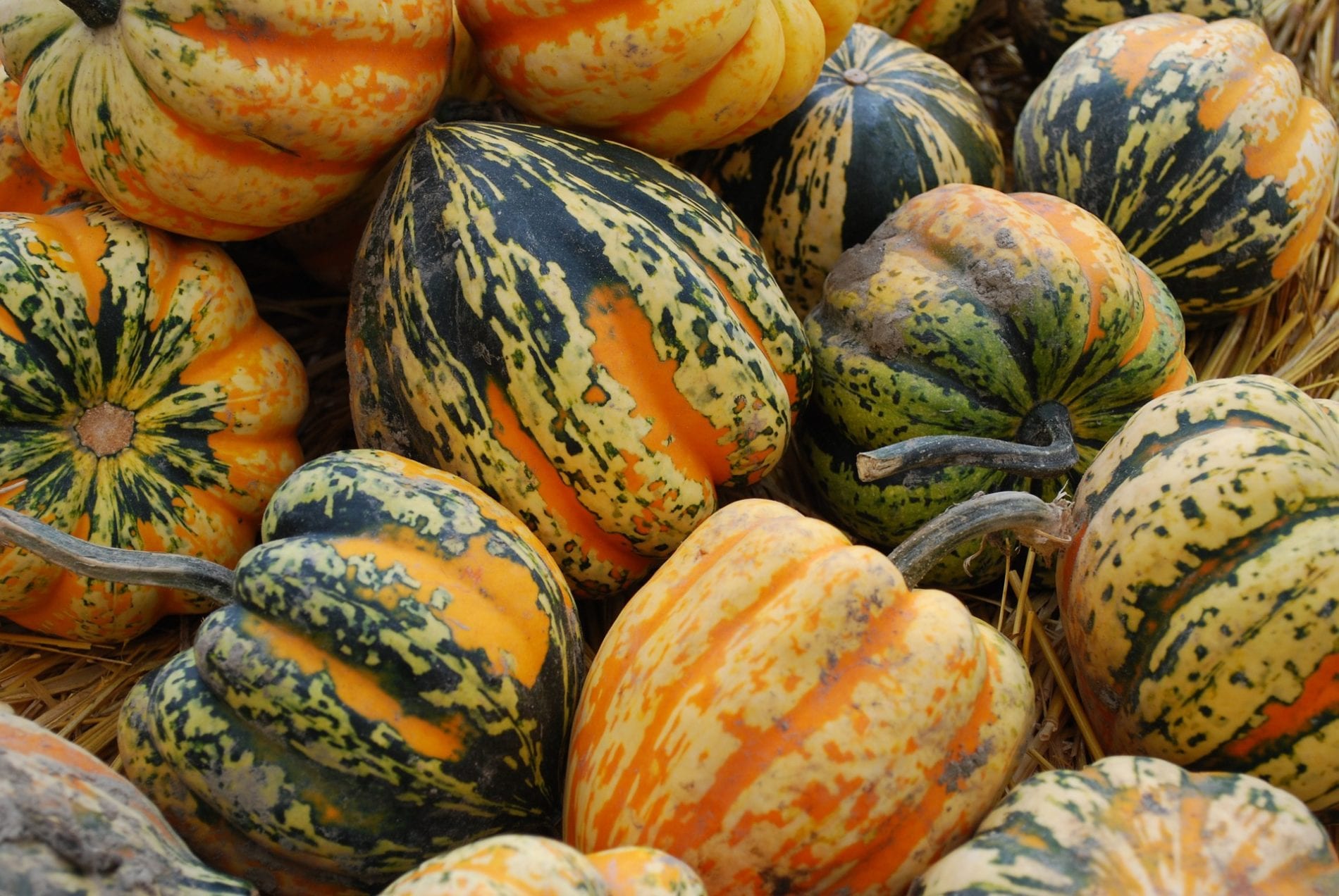 Acorn Squash Stuffed Corn Pudding – Great Fall Meal
Here's a Pilgrim meal – Acorn squash stuffed corn pudding. Get back to your ancestral roots with this awesome fall meal.
Acorn Squash Stuffed Corn Pudding Ingredients:
1 organic acorn squash, cut lengthwise, seeded
1 egg plus 2 egg whites
1/2 cup fresh corn kernels
1 tablespoon Olive Oil
1 cup milk
1/2 cup chopped scallions
Pinch of freshly grated nutmeg
1/4 teaspoon anise seed, chopped
1/4 teaspoon sea salt
1/3 cup white cheddar cheese, grated
Directions
Preheat oven to 375 degrees.
Place cut side up on a baking sheet (Cut a thin slice off the back of each, so they sit flat).
Brush the flesh of the squash with Temecula Olive Oil.
Cover with foil.  Bake 40 minutes or until they just start to become tender.
Combine milk, eggs, corn, anise seed, half of the scallions, nutmeg, and salt in a bowl. Remove squash from oven, fill each of the halves to three-quarters full.
Return to the oven and bake uncovered for another 30 – 50 minutes, or until the squash is fully cooked, and the pudding has set.
Right before serving, sprinkle with cheese melt under a broiler for a couple of minutes. Garnish with the remaining scallions.
Always use organic fruits and vegetables in your recipes.
Do you live in one of these Southern California Cities? Aguanga, Fallbrook, Hemet, Homeland, Lake Elsinore, Menifee, Murrieta, Temecula, Wildomar, or Winchester.  If you do, you can use the local organic fruits and vegetables in our harvest deliveries for these recipes.
Resources and Recipes