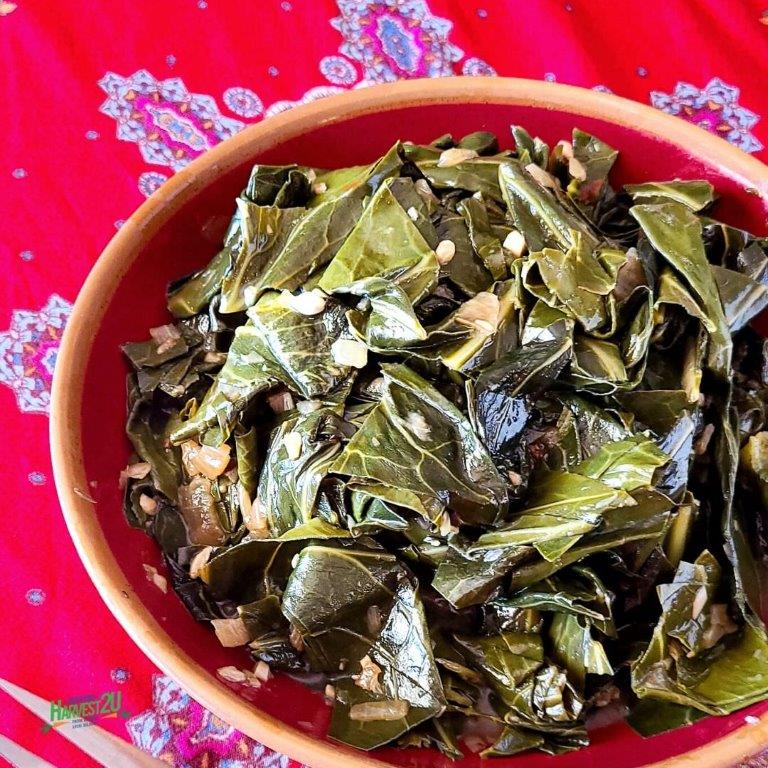 Vegan Braised Collard Greens- a Host of Antioxidants
Vegan Braised Collard Greens is a tender and flavorful way to prepare these healthy greens without loading them down with unhealthy bacon.
Braising is cooking low and slow in liquid, vegetable (or chicken) stock in this case. The result is super tender greens. Don't skip the hit of lemon at the end of the cooking. It adds a nice bright flavor to the greens.
Collard Greens are in the same Brassica family as broccoli and cauliflower. It is loaded with fiber, calcium, and iron plus a host of antioxidants in its dark green leaves.
Vegan Braised Collard Greens Ingredients
1 bunch collard greens
1 tablespoon olive oil
1 cup onion, minced
2 cloves garlic, minced
1 pinch red pepper flakes (more or less to taste)
1 cup vegetable broth
1/2 fresh lemon
Directions
Fold collard greens in half, cut out the large center rib, then cut leaves in roughly 2-inch slices.
In a large pot heat olive oil over medium heat. Add onions and garlic and cook for 1-2 minutes until onions start to turn translucent. Add red pepper flakes and continue cooking until onions turn light golden, another 2-3 minutes.
Add collards and vegetable broth and stir to deglaze the pan (loosen the brown bits on the bottom of the pan). Lower heat to medium-low and cover.
Cook until the greens are tender, about 25 minutes. Increase heat to medium-high and cook another 5 minutes until most of the liquid is absorbed.
Squeeze lemon juice over the collard greens just before serving.