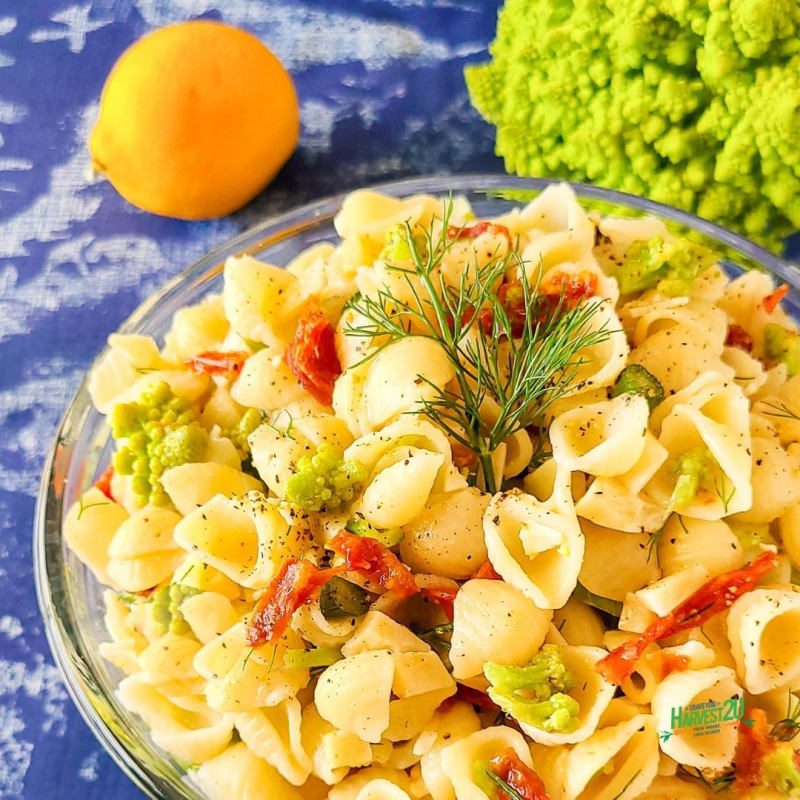 Lemon Romanesco Pasta Salad – Lots of Fiber and Vitamins
Lemon Romanesco Pasta Salad is a delicious side dish served either hot or cold.
Romanesco is sometimes called Romanesco Broccoli, Romanesque cauliflower, or Roman cauliflower. It looks like a bright green cauliflower, tastes like a milder cauliflower or broccoli, and is loaded with fiber, vitamins C and K, and carotenoids. It is also an excellent example of a logarithmic spiral for those into mathematics.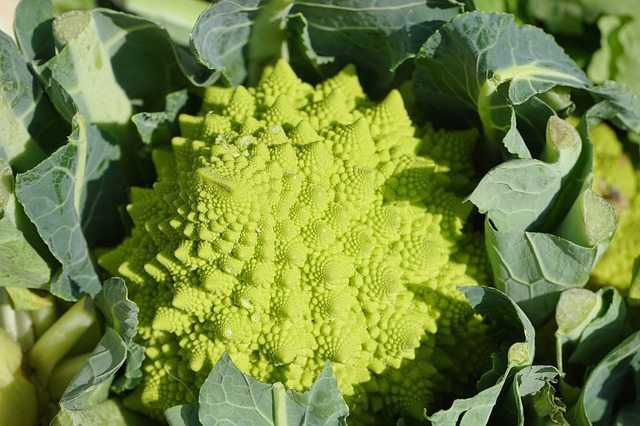 In this recipe, it is paired with sun-dried tomatoes and fennel stems, and fronds for a nice Italian flair. Pasta salad should always be seasoned while the pasta is still hot so it absorbs the flavors. You can serve this while it is still warm or chill it for an hour or so after preparation. It is delicious both ways.
Note: You can substitute regular Broccoli if you want.
Lemon Romanesco Pasta Salad Ingredients
1/2 pound uncooked small pasta (elbow macaroni, small shells, salad macaroni)
1/2 pound romanesco (or regular Broccoli), cut into small pieces about the size of the pasta
1/2 cup mozzarella cut into small chunks
1 ounce sun dried tomatoes, chopped
1/2 cup fennel fronds and stems, chopped
1 lemon, cut in half, seeds removed salt and pepper to taste
Directions
Boil the pasta for 5 minutes. Add the chopped romanesco and cook until the pasta is done about 5 minutes. Drain and put in a medium bowl.
Stir in the sun-dried tomatoes, cheese and fennel.
Squeeze the lemon juice over the salad and mix.
Add salt and pepper to taste before serving.
Always use organic fruits and vegetables in your recipes.
Do you live in one of these Southern California Cities? Aguanga, Fallbrook, Hemet, Homeland, Lake Elsinore, Menifee, Murrieta, Temecula, Wildomar, or Winchester.  If you do, you can use the local organic fruits and vegetables in our harvest deliveries for these recipes.
Resources and Recipes