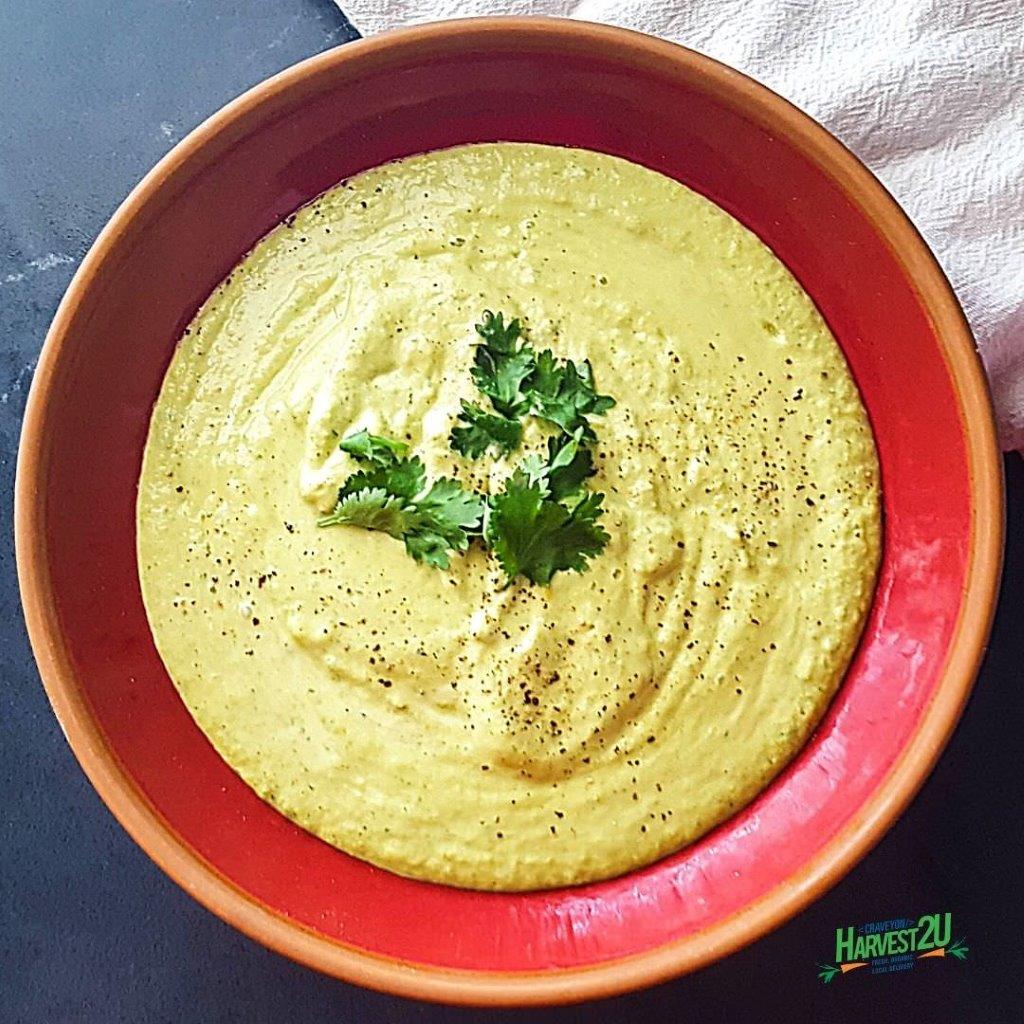 Spicy Cold Zucchini Soup – With a Spicy Kick
Spicy Cold Zucchini Soup is an easy cold blender soup with a spicy kick to it that is delightful in the heat of summer.
I used yellow zucchini to make this, but use your favorite summer squash or whatever you have on hand. Summer squashes are a good source of most vitamins and minerals, as well as being low in calorie and net carbs (4-5 per cup).
You can substitute jalapeno or another chile variety if that's what you have. I recommend adding half of the pepper first and tasting before adding more.
Spicy Cold Zucchini Soup Ingredients
2 medium zucchini or other summer squash
1 Anaheim chile pepper
1 medium avocado
1/4 cup onion
1/2 cup plain Greek yogurt
1/2 cup fresh cilantro leaves
2 tablespoons lemon juice
1 tablespoon olive oil
salt and pepper to taste
Directions
Remove blossom and stem from zucchini; chop into large chunks.
Remove stem from chile pepper, cut in half, and remove seeds and membrane.
Cut avocado in half and remove the pit.
Add yogurt, avocado, lemon juice, and olive oil to the blender. Add 1/2 chile pepper, zucchini, onion, and cilantro. Pulse a few times to break up the zucchini and onion. Then turn up the speed to puree completely.
Taste and add other half of chile pepper if desired.
Add salt and pepper to taste.
Serve immediately, or chill until ready to serve.