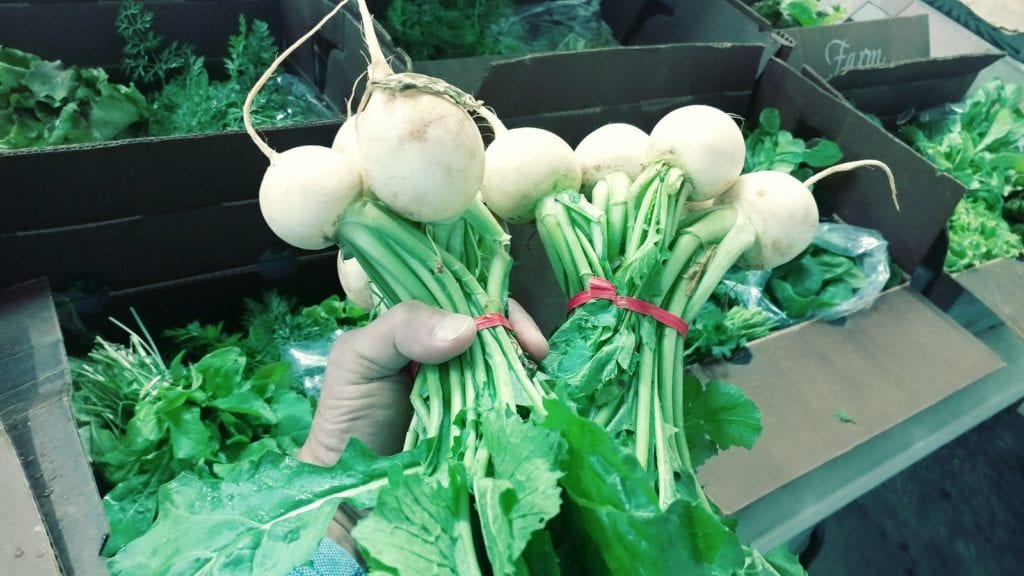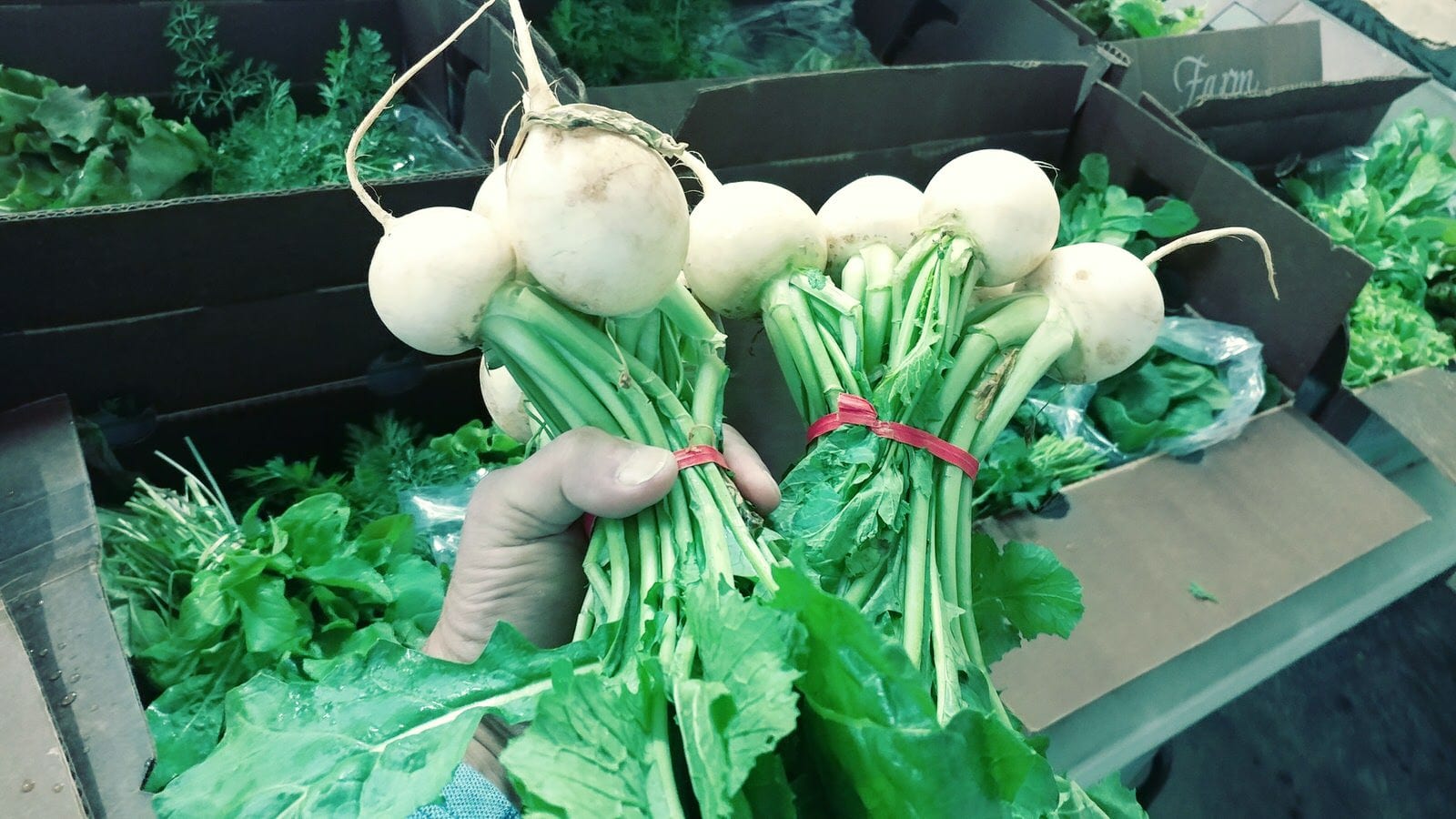 Organic Turnips – Mustard's and Bok Choy's Cousin
You may have noticed organic turnips in your harvest box this week.  Organic Turnips grow really well in the winter months of Southern California.
Turnip's botanical name is Brassica rapa, which is the same for its cousins, Mustard and Bok choy.  The round-root is the main edible part of the plant, but the delicious leaves are just as nutritious as its cousins.
 Organic Turnips Nutritional Value
The root is high in vitamin C.  The leaves  ("turnip greens") are an excellent source of vitamin C, vitamin A, vitamin K, folate, and calcium.
According to the USDA, one medium raw turnip contains these nutritional elements:
Calories: 34
Fat: 0.12 g
Carbohydrates: 7.84 g
Fiber: 2.2 g
Protein: 1.10 g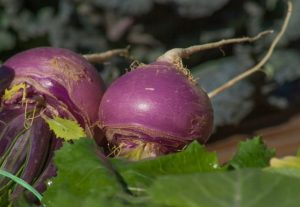 How to Use and Cook with Your Organic Turnip
As far back as the Roman era turnips were considered a critical plant for both animals and humans.  It was used extensively as fodder for farm animals and could be left in the ground for famine prevention.
Turnip Uses
Boiled, Baked or Steamed
Instead of mashed potatoes make mashed turnips
Coleslaw – use  shredded turnips
Raw – use in salads or with dips
Substitute your greens –  use instead of spinach or collard greens
Soups and Stews
Turnip Recipes