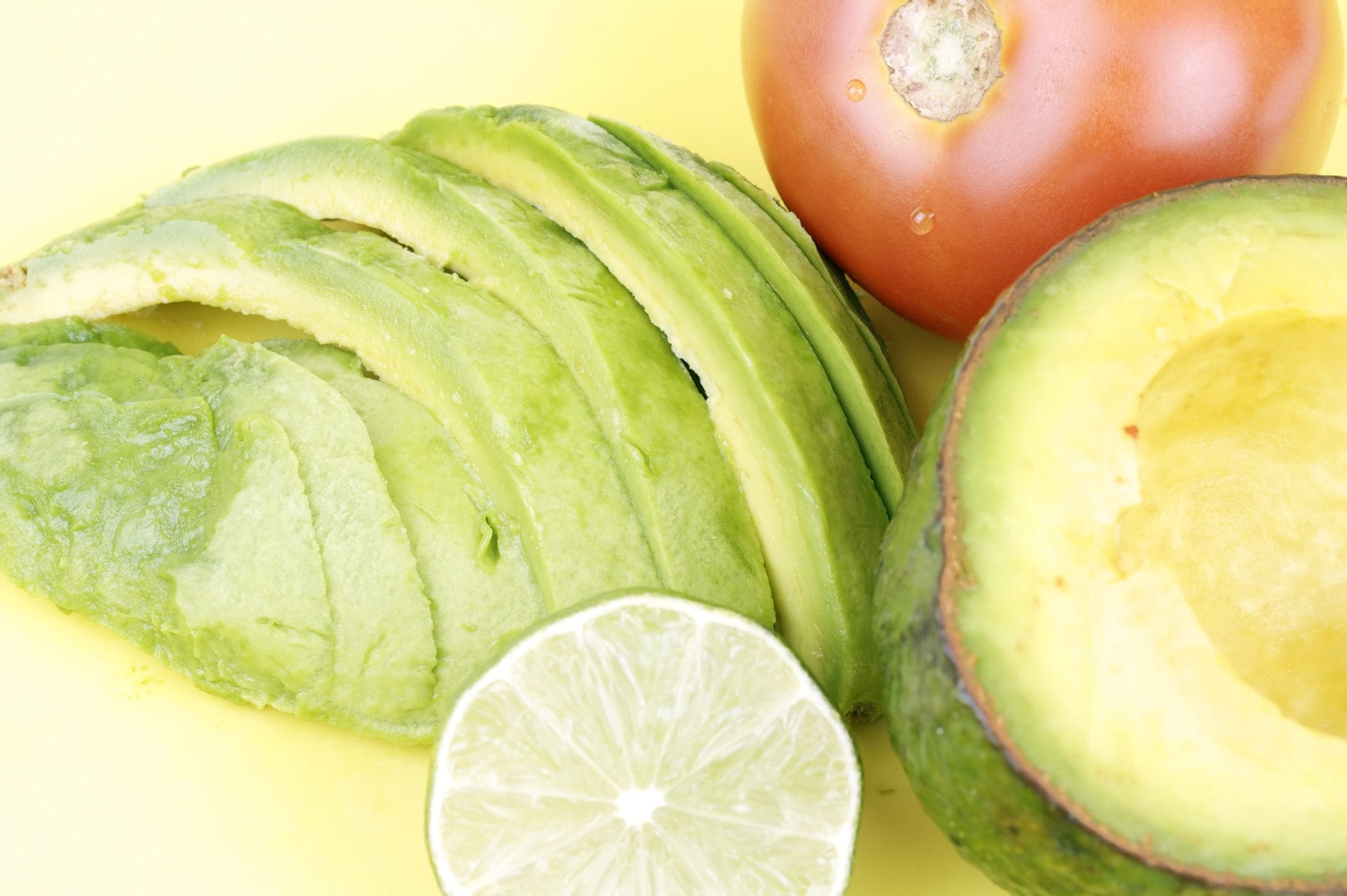 Avocado, Arugula, Cucumber and Tomato Salad
Avocado, Arugula, Cucumber, And Tomato Salad is delicious, fresh, and light and full of wonderful flavor! Tossed in a tasty lemon glaze and topped with feta cheese, you won't be able to get enough!
Nutritional Value of Avocados
Avocados contain carotenoids, and because of their fat content, you can get proper absorption of the carotenoids. However, if you happen to be consuming an avocado-free meal that contains small amounts of fat with generous quantities of carotenoids, and if you add avocado it will improve your carotenoid absorption.  Plus it adds vitamin A.
Salad greens like kale, chard, and spinach are excellent sources of very low fat and carotenoid-rich vegetables. They may be eaten by alone but would have more carotenoid-richness transferred over into your body with the help of some added avocado.
Most researchers are agreed that the high levels of monounsaturated fat in avocado, and especially oleic acid, play a role in these heart-related benefits.
Consequently, nearly 15 out of the 22 grams of fat (68%) found in one cup of avocado come from monounsaturated fat. Thus, by contrast, less than 3 grams come from the category of polyunsaturated fat, which includes both omega-6s and omega-3s.
Hence, this high level of monounsaturates puts avocado in a similar category with olives and provides about 14 grams of fat per cup. In addition to its high percentage of monounsaturated fat, avocado also offers some other unique fat qualities.
Avocados provide all the good fats and nutritional value your body needs. And when you mix it with salad greens its even more powerful.
Avocado, Arugula, Cucumber, And Tomato Salad Ingredients
1 cup arugula
2 avocados, cubed
1 cucumber, sliced
3 small tomatoes, diced
1/4 cup red onion, sliced
2 tbsp. lemon juice
1/4 cup feta cheese
2 tbsp. olive oil
salt and pepper
Directions:
In a large bowl combine avocado, arugula, cucumber, tomato, red onion, and arugula.
Gently toss.
In a bowl add the lemon juice and olive oil and-and whisk. Add to the veggies and toss.
Serve with feta cheese.