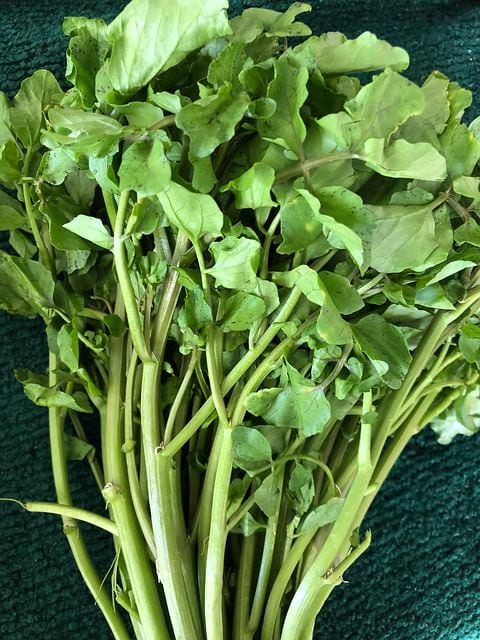 Spinach Watercress Juice – A Blood Cleanser
Here's a Spinach Watercress Juice that will clean your blood.
Watercress is full of antioxidants, vitamin C, beta-carotene, folate, potassium, calcium, phosphorous, and iron. And, watercress also is a good source of fiber and iodine as well. In fact, it has more calcium than milk and more iron than spinach.
Also, the main active aspects of watercress are classified as thioglycosides (glycosides containing sulfur)—an anti-thrombosis with a mild anticoagulant effect. Finally, watercress also contains moderate amounts of vitamins B1 and B2, zinc, copper, and manganese.
Spinach Watercress Juice Ingredients:
Jam it all through your favorite juicer and you've got a blood cleanser that Count Dracula would appreciate!